News

May 29th 2014
Finaly a new update! we have some very nice Tervueren puppies available and some Malinois looking for a good home!
/
Eindelijk een update! We hebben enkele hele leuke Tervueren puppies beschikbaar en enkele Mechelaars die opzoek zijn naar een nieuw huis!
June 10th 2013

After many computer problems I'm finally able to update my website again. I will try to put all the information from the time the website has been offline online, but it will take a while before its up-to-date again. First the most important things :-).
– I m very excited to tell you that our lovely Casyka's Bitch had 7 beautiful baby's (3 males and 4 females) from the outstanding male Ventadour de Condivicnum! Still some puppies available.
– I still have some young dogs available from the combination of Casyka's Kanna x Casyka's Genderow.. please contact me private for more information!
– A very warm welcome for my 2 latest arrivals.. the beautiful Droef daughter Highway to Hell du Bois du Tot & the adult Malinois female Carisma du Domaine de Vauroux!

September 5th
Finally some updates again!
Updated:


–
Malinois males page with a new picture of Ivan
–
Casyka's Ivan his own page what a lovely results of this lovely boy in this year!

He became SR, pE, and Se in the same year and some other amazing results! Congrats Yuri and Sindy, you must be on cloud 9!!!
–
the page of Champions and Other Titles
, A lot of titles added! (Go-Go, Priceless, Ivan)

–

Casyka's Priceless her own page
July 8th
Casyka's
R-Litter
is born on the 25th of June!
The puppies have a very interesting pedigree, of lines you don't see very much in Holland!
The mother of the R-Litter is Kanna the sister of the beautiful Kurva!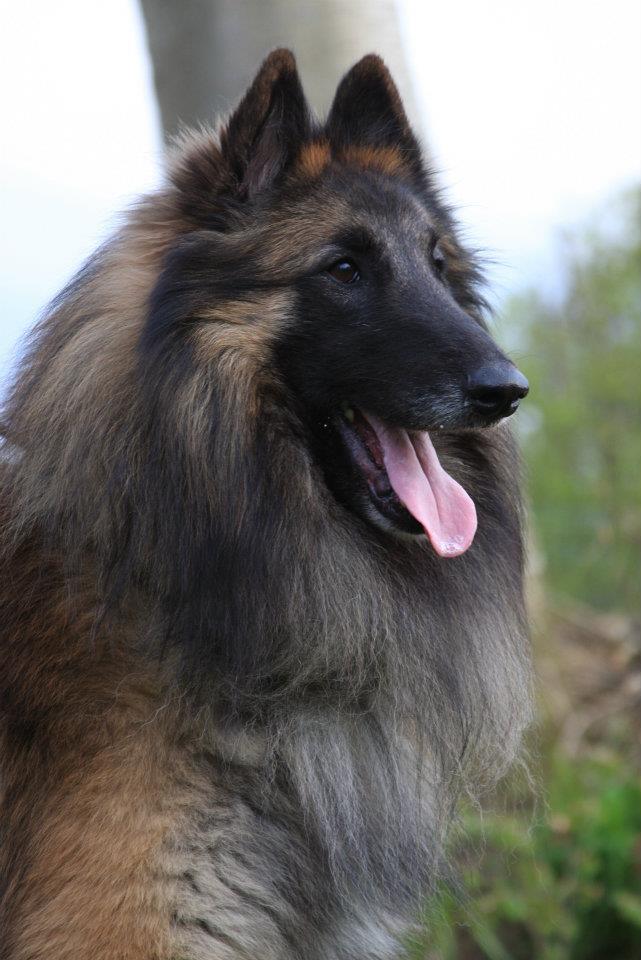 June 22nd
Updated the page
"Rehoming"
June 4th
Added a page at the

"activities page"


2 females available from Casyka's Disaster "Dizzy" both have a really nice outgoing character and very social.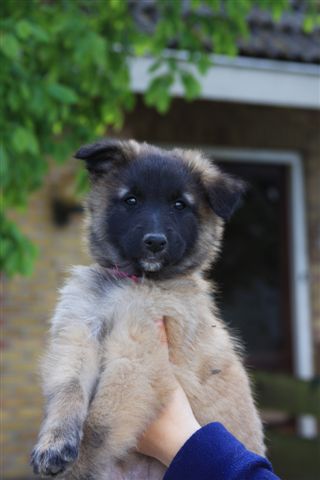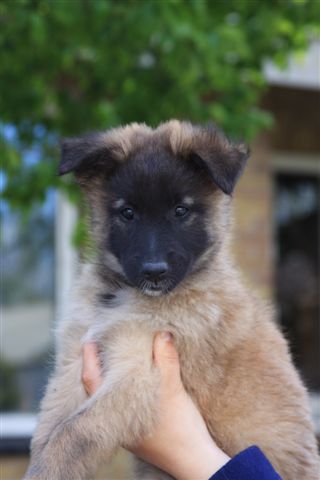 Casyka's Kanna is confrmed in whelp! Puppies expected around the 25th of June! Reservations are welcome
May 29th
Again amazing results, this time on the German Special
updated

"Showresults"

,

"Champions"

,

"Casyka's Phoenix"

,

"Casyka's Ivan"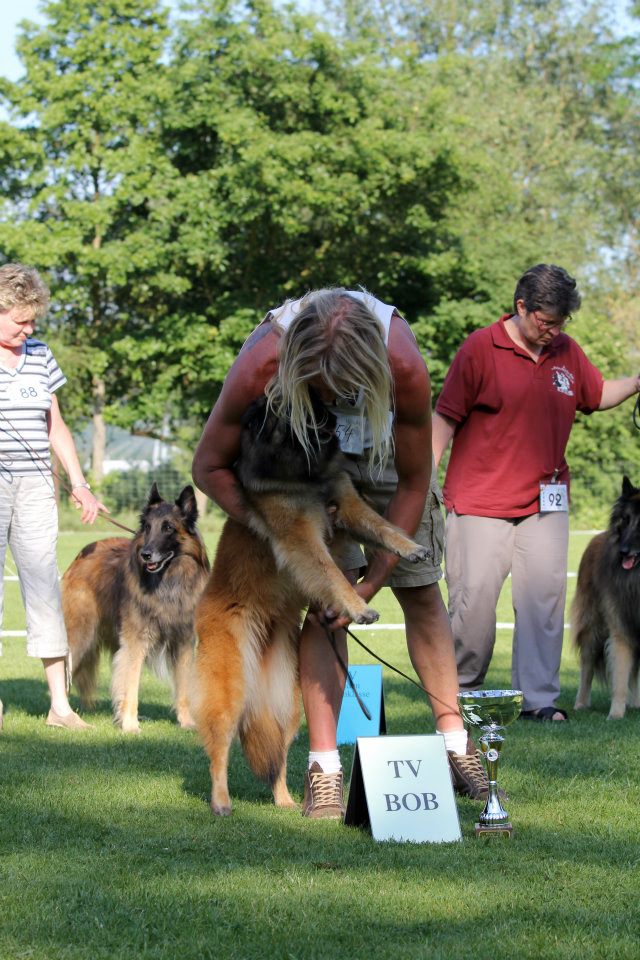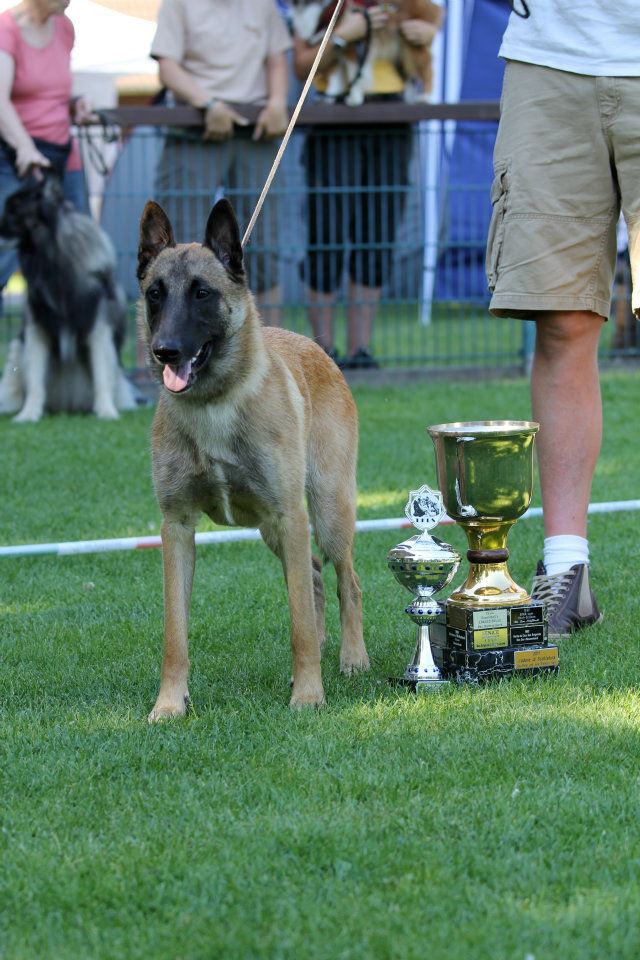 Casyka's Fickle BOB and Casyka's Phoenix Jugendsieger and Best Youth In Show!

May 21st
What a results on the Dutch Special!!!
Casyka's Ivan and Casyka's Phoenix took the CAC and RCAC for the malinois males!!!
Casyka's Incredible Bitch and Casyka's Priceless took the CAC and RCAC for the malinois females!!!
More results on the results page!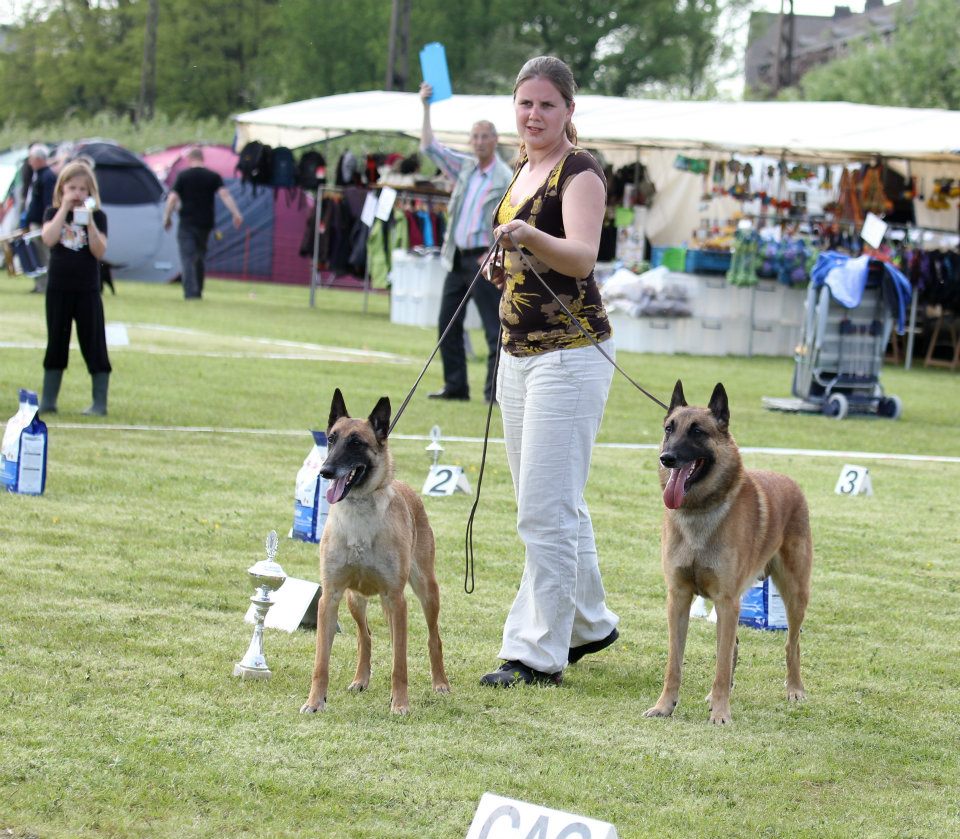 Casyka's Incredible Bitch (left) Casyka's Ivan (right)
Casyka's Ivan BOB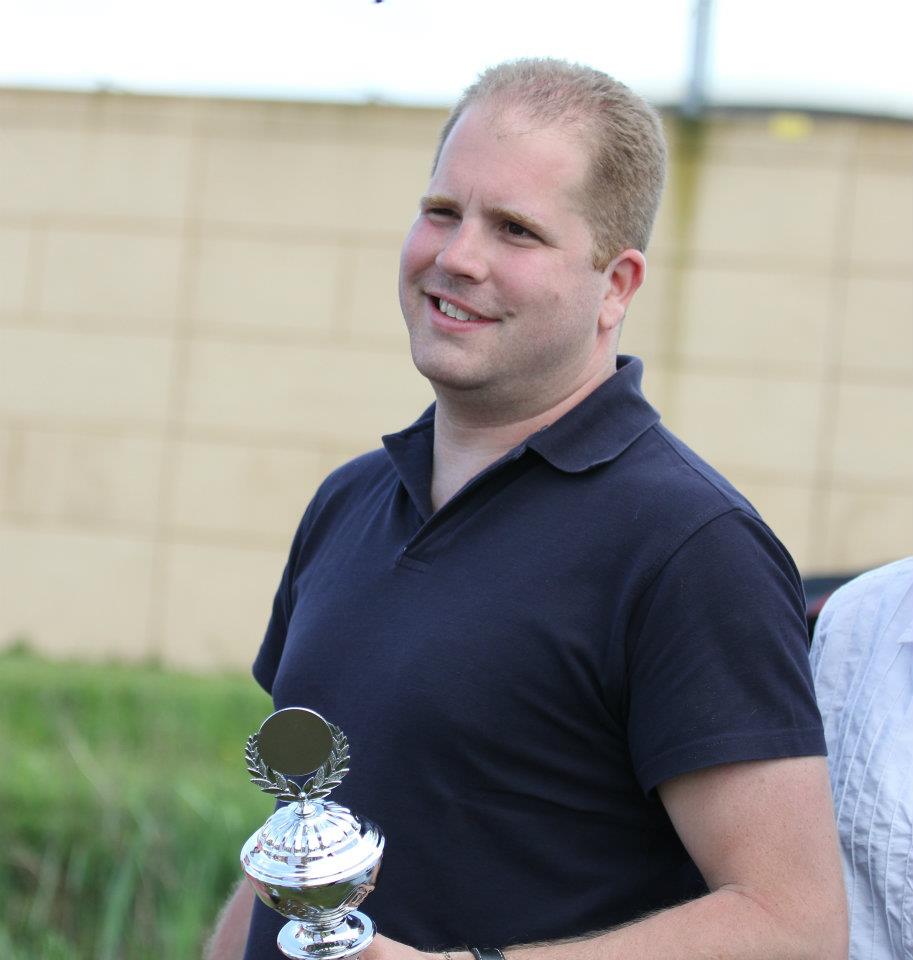 A proud Yuri!!! Congratulations Yuri and Sindy!!!
Thank you both for youre loyal company to the shows!
May 7th
Added new pictures of
Casyka's Kurva "Dusty"
at his page
Added

Week 4 and Week 5 at Casyka's Q-Litter

, 1 male and 2 females available
April 23rd
Updated
Litterplans!!!
Updated
"week 3 at Casyka's Q-Litter"
April 7th
Added
"week 2"
at the Q-Litter page with new pictures!
April 4th
Updated several pages:
"Casyka's Phoenix"
"Casyka's Priceless"
and

"Go-Go Girl du Bois du Tôt"


Added a male to the
"Malinois Male page"
Updated the page
"Champions and other titles"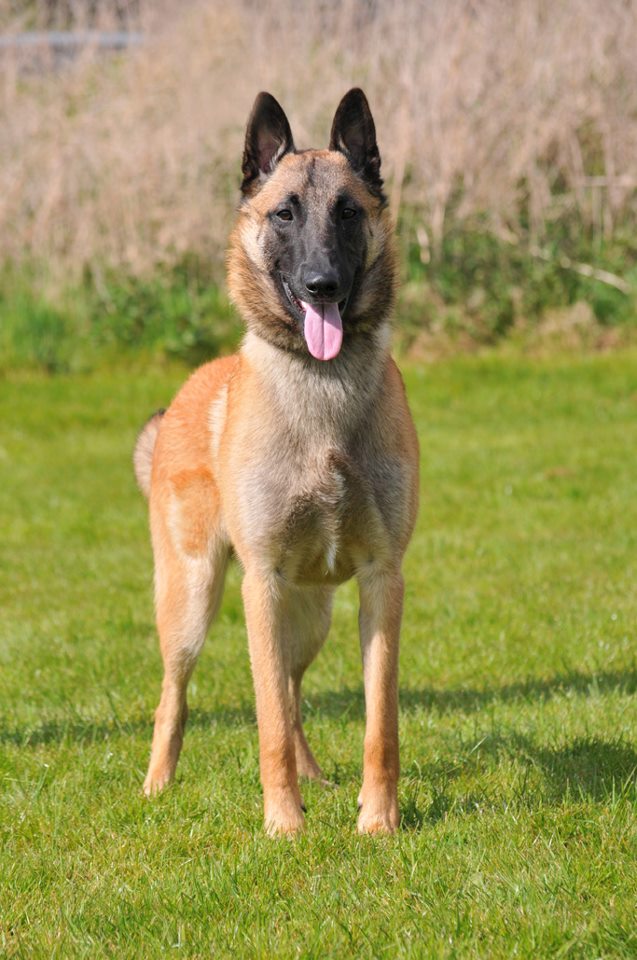 Casyka's Phoenix 10 months old
April 2nd
Updated the page
"Showresults"
, with the results of the Young dog and Veteranday of the BHCN
March 30th
Added new pictures of the Q-Litter
"Week 1"
March 25th
The first pictures of Casyka's Q-Litter!!!
"Week 1"
You can also find this link on the page of the
"Q-Litter"
March 24th
Casyka's Disaster has giving birth to 6 puppies! 2 Males and 4 Females. Still some puppies available.
For more information

"Q-Litter"
March 14th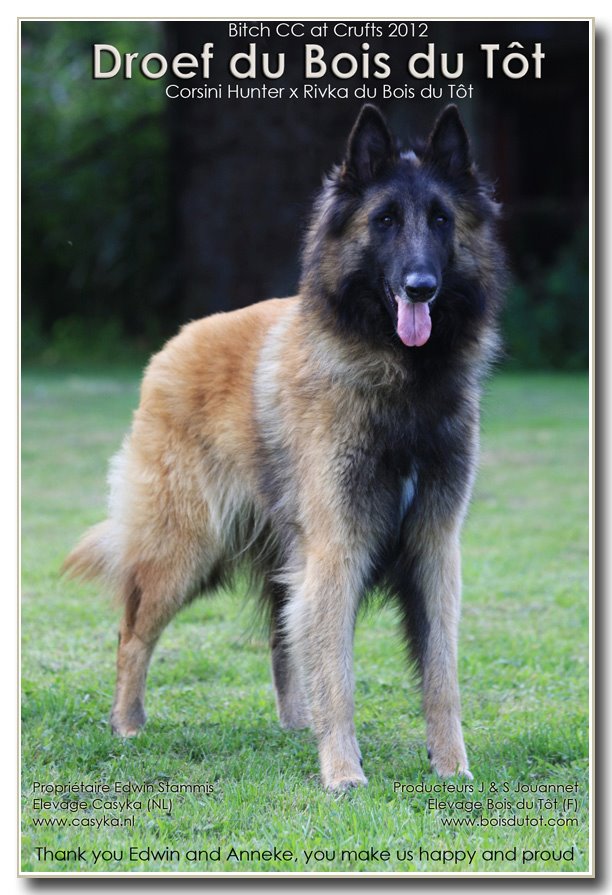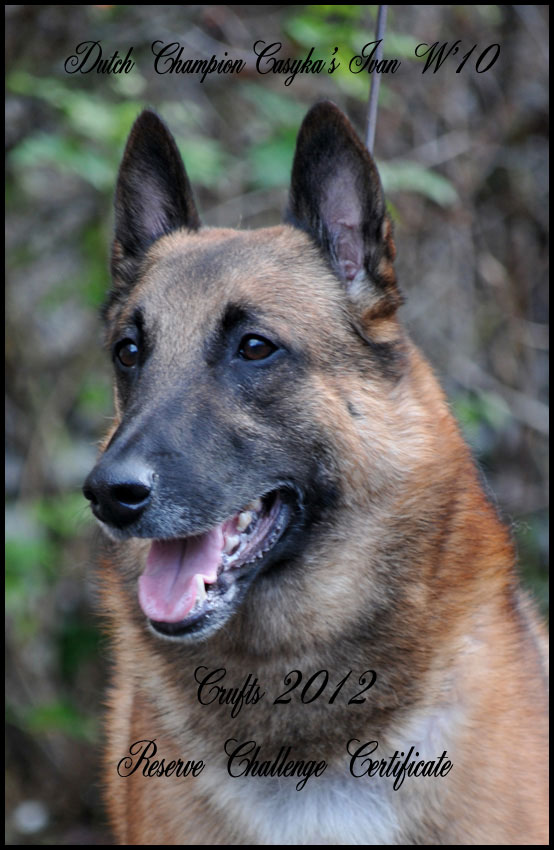 Crufts 2012!!!
We had a wonderful weekend with good results!
Droef became Best Bitch and Ivan Reserve Best Dog, we are very proud of them!
We want to thank Sophie and Joël for let us having Droef, and special thanks to Yuri
for the trust in us to let us take his dog to Crufts
March 1st
Puppies expected! From Casyka's Disaster JW'07 and pE NL Champion Casyka's Genderow
Added a page of
"Casyka's Playboy Pica"
February 4th
Added pictures at the photo album of

"
Casyka's Genderow "Jovi"
And Jade will be 12 years old this month!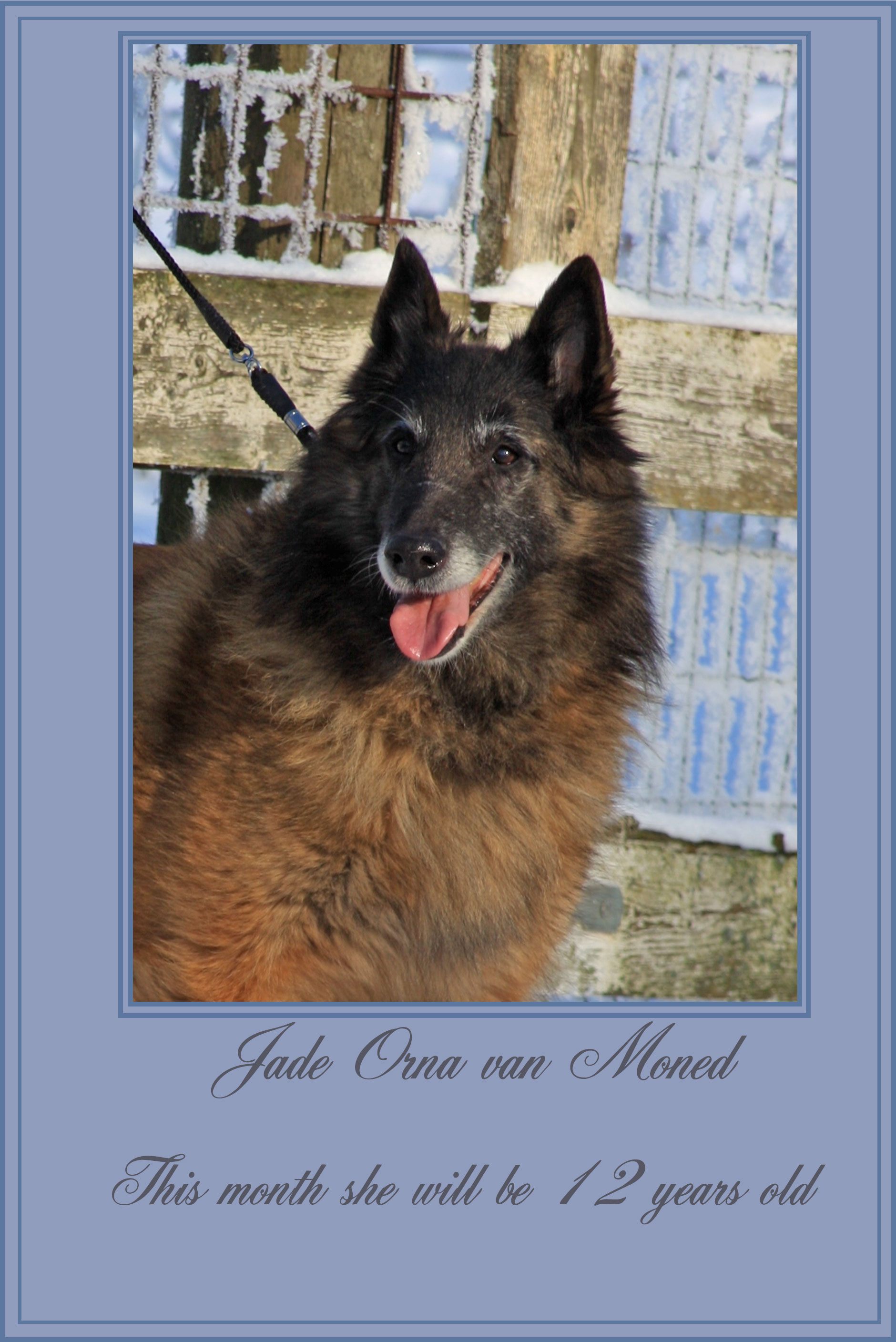 January 10th
A lot of work done at the website updated te following pages:


"Show Results"




"Champion page"

(added Droef's latest wins)


"Litterplans 2012"



Changed pictures of:

Today it is one year ago we had to let go Casyka's Fool "Marco"
The missing is still hard, the memories are still there and will never go away!
Marco was Edwin's best friend.
Marco you will never be forgotten! 
We miss you deeply!!!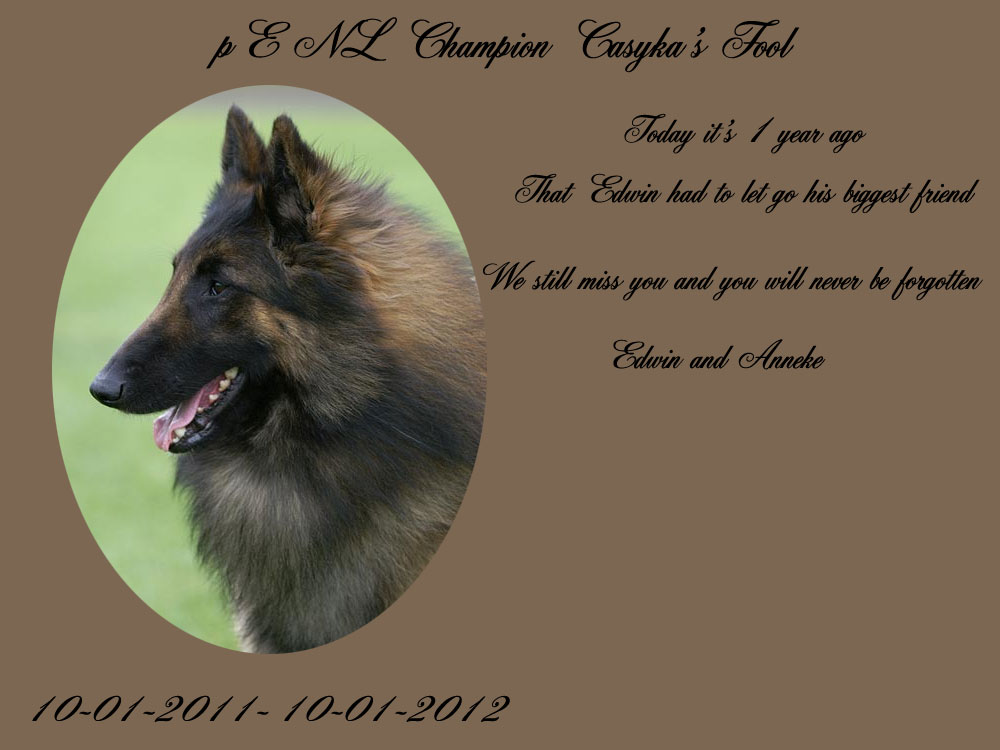 January 2nd
Updated the website to 2012
We want to wish everone a Happy New Year!